Our Office – The Historic DeRoboam House!
Jean St. Luc DeRoboam and Henrietta Schmidling – by Carolyn Kingsnorth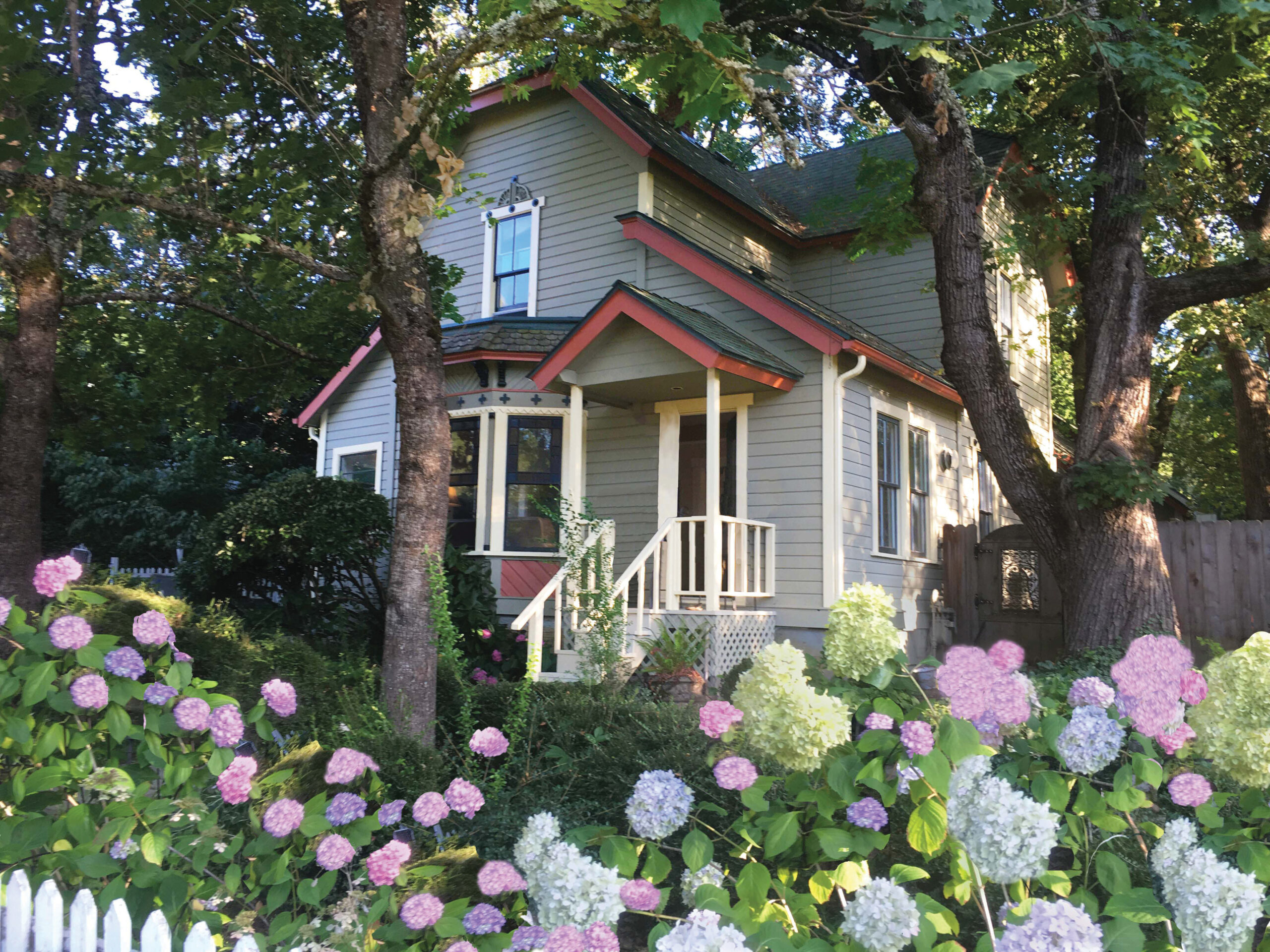 Although hotel proprietress Jeanne DeRoboam Laugier Guilfoyle Holt (see Pioneer Profiles, March 2017) was the most prominent of the DeRoboams to settle in early Jacksonville, her brother, Jean St. Luc DeRoboam, also left his mark on the town.
Jean St. Luc DeRoboam was born in France in 1829, but potentially conflicting stories exist about his (and the family's) background. According to his 1913 obituary in the Jacksonville Democratic Times, "DeRoboam came from a noble French family, but at the age of 12, offended by his father, he ran away from home and joined the French navy. At 13 he was made gunners helper and sailed around the world twice on a French cruiser. At the time of the Crimean war he took an active part in service on land and was at the fall of Sebastapol, later receiving a silver medal presented by Queen Victoria for loyalty to that country." However, The Portrait and Biographical Record of Western Oregon, 1904 states that St. Luc DeRoboam "was reared on a farm, but later became a government employee." 
The latter may be closer to the truth…or perhaps DeRoboam settled into French bureaucratic life after his earlier adventures. He certainly was in France long enough to marry Mary Conquari and to produce three children—Emil, Samuel, and Naomi. Following his wife's death in 1870, DeRoboam emigrated to the U.S. with his children and his adopted daughter Celita. He had settled in Jacksonville by December 1871 when the Oregon Sentinel noted his arrival and extended him a "hand of welcome."
Again reports differ as to his activities. One source says he engaged in farming; another says he "established himself in the hotel business," presumably assisting his sister Jeanne, proprietress of the Franco-American Hotel and later the U.S. Hotel. Possibly he did both. The Portrait and Biographical Record describes him as one of the "progressive and well known upbuilders of Jacksonville."
His career was certainly aided by his second wife. In 1873, DeRoboam married Henrietta Schmidling in a civil ceremony. Four years later they married a second time in a formal ceremony in the Catholic Church. Henrietta, a native of Prussia, was a widow with two children, Rosa and Augustine, and had been left very well off financially by her first husband, Peter Schmidling.
When DeRoboam's sister, Madame Jeanne DeRoboam Holt, died in 1884, DeRoboam and Henrietta were appointed administrators of his sister's estate. They took over the management of her properties, including her "grand brick" U.S. Hotel at the corner of California and North 3rd streets in Jacksonville. They then set about making many "improvements," including "a thorough cleaning and renovation and whitewashing and painting throughout." Nothing was left undone "for the comfort of their guests."
As one of their improvements they converted a portion of the hotel to a skating rink "for the pleasure of Jacksonville residents." The first public roller skating rink had opened in the U.S. in 1866, and by the 1880s America was mass producing skates. Roller skating had become a popular national pastime, and the DeRoboams wanted to make sure that Jacksonville was "au courant"!
The hotel also proved to be "a popular rendezvous for the traveling public" and "the table compared with that set at any hotel in Southern Oregon."
Unfortunately, DeRoboam lacked the business instincts of his sister. With the cost of renovations, he soon accumulated unpaid mortgages, the lenders foreclosed, and the hotel went on the sheriff's auction block. Henrietta saved the hotel for the family by making the highest bid. Using her own inheritance, she bought the hotel back paying $4,325 in U.S. gold coin. 
Now the owner of a hotel, Henrietta decided she also wanted her own residence. In 1893, she commissioned the "commodious Queen Anne style" home still standing at 390 E. California Street. When the house was completed, the DeRoboams turned over the active management of the U.S. Hotel to H.W. Grimes.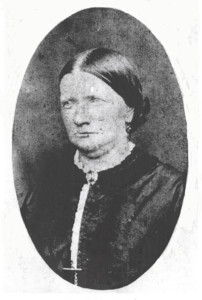 When Henrietta died in 1900, she left the residence to Jean St. Luc along with the furniture from the U.S. Hotel, a life interest in that property, and several thousand dollars. Upon DeRoboam's death, possession of the hotel was to pass to her son Augustine. DeRoboam came to the conclusion, however, that he ought to have clear title to the hotel building, and sued to set aside the legal proceedings whereby his wife had become possessor of the property. He lost his case in court, but apparently not in his mind. When DeRoboam died in 1913, he deeded the hotel to his son Samuel, with whom he was then living.
However, neither Samuel DeRoboam nor Augustine Schmidling became beneficiaries. In 1915, the U.S. Hotel went to Jackson County for unpaid taxes.
About the author: Carolyn Kingsnorth is a local historian and President of Historic Jacksonville, Inc. To find out more, please visit www.historicjacksonville.org.