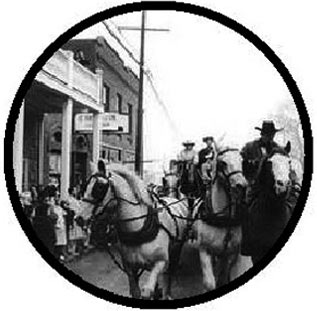 Jacksonville, Ore.
Jacksonville was founded in 1860 following the discovery of gold circa 1851. People came from all over seeking fortune, including Chinese immigrants coming from San Francisco California, establishing Oregon's first China town. In 2004 road work was halted on Jacksonville's main street when artifacts dating back to the early 1850s-1860s were uncovered. Archaeologists performed a four day long rescue evacuation and found Chinese broken bowls, tea cups, handmade bottles, fragments of opium paraphernalia and Chinese coins.
In 1884 the railway bypassed Jacksonville and, like all gold boom towns, the rush slowly faded and the economy slowed.  Jacksonville held the Jackson county seat for almost 75 years, a role that was transferred to Medford in 1927. With the decrease of the gold rush and the transfer of the county seat, Jacksonville and it's rich history was preserved.
Ashland, Ore.
Along with the gold rush in Jacksonville, the Donation Land Act brought many settlers into various towns in the Rogue Valley; Ashland Oregon was one of those towns. Some of the first settlers of Ashland, Abel D Helman and Eber Emery , built a sawmill along what they called Mill Creek, later renamed Ashland Creek, to turn timber into lumber for settlers. In 1854, Helman, Emery and another settler, M. B. Morris, built a second mill, Ashland Flouring Mills, to grind local wheat into flour. The community around the mill became known as Ashland Mills. In 1855 a post office was established in Ashland Mills with Helman as postmaster.
During the 1860s and 1870s the community grew, establishing a school, churches, businesses, and a large employer, Ashland Woolen Mills, which produced clothing and blankets from local wool. In 1871, the Post Office dropped "Mills" from Ashland's name. In 1872 Reverend J. H. Skidmore established a college, Ashland Academy, a predecessor of Southern Oregon University.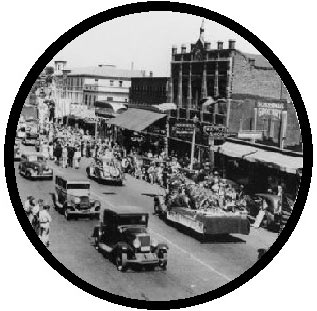 In 1908, the Women's Civic Improvement Club petitioned for the creation of a park. Around the same time, lithia water was discovered near Emigrant Lake; the discovery led to a plan to establish a mineral spa at the park. The project would include piping the mineral water from its source near Emigrant Lake, to Ashland. The town commissioned John McLaren, the landscape architect of San Francisco's Golden Gate Park, to design the park, which the town named Lithia Springs Park, a name later shortened to Lithia Park. Although the park itself was popular, the mineral spa proved too expensive for local taxpayers and the plans were abandoned in 1916. That didn't stop entrepreneurs from bottling and selling mineral waters from the area's springs.
During the Fourth of July celebration in 1935, Angus L. Bowmer arranged the first performances of what would become the Oregon Shakespeare Festival. The festival grew during the 20th century, and has become an award-winning and internationally-known regional theater company.
The community of Ashland champions education, culture and sustainability.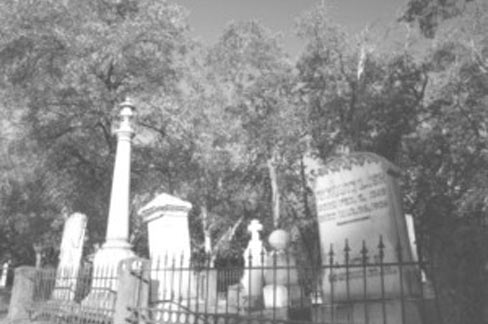 Jacksonville Cemetery
Cemetery Rd. Jacksonville, OR 97530
Tour the Historic Jacksonville Cemetery and step back in time to the 1850s. Learn about the trials and tribulations of Jacksonville's founding families. The Jacksonville Cemetery was established in 1859, and was the final resting place for some 4,000 area citizens.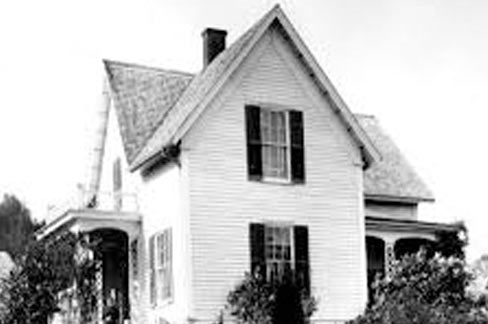 Beekman House
470 East California Street Jacksonville, OR 97530
http://www.historicjacksonville.org/
Phone: (541) 245-3650
This home museum was the residence of prominent Jacksonville pioneer C.C. Beekman and his family.  It is still furnished with the original family's belongings, providing a unique view into how families lived during the Victorian era in a Western gold-boom town.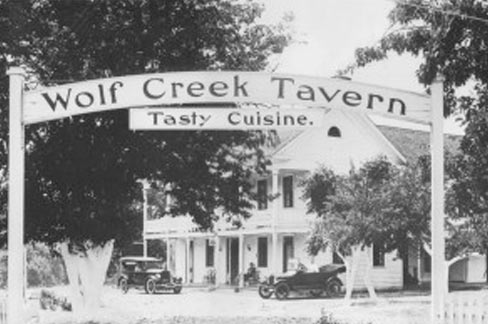 Wolf Creek Tavern
100 Front St Wolf Creek, OR 97497
Phone: (541) 866-2474
The Wolf Creek Inn is the oldest continuous use hotel in the state of Oregon. Built in 1883 by pioneer merchant Henry Smith, the building was first called Wolf Creek Tavern, an old English term used to describe a hotel that served food. By the 1880's Henry Smith had accumulated large land holdings, in some of those land holdings he planted orchards that still stand today. The large apple and pear trees located next to the inn, north of the dining room, are part of an orchard planted in 1885.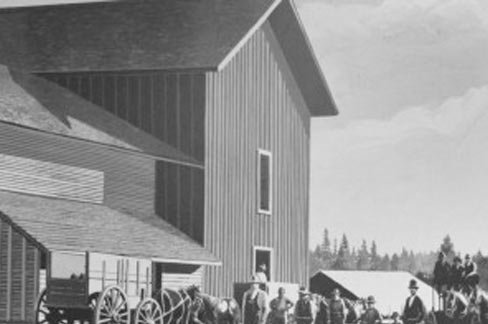 Historic Butte Creek Mill
402 Royal Ave. N. Eagle Point, OR 97524
Phone: (541) 826-3531
Over 130 years ago a ship from Paris, France sailed around the horn carrying a precious cargo of giant buhr stones quarried in Paris. The ship brought the stones to Cresent City Oregon, but that was not their destination. The French buhr stones then traveled by wagon over the mountains, where they were used to grind the grain at Butte Creek Mill. Powered by built up water pressure and turbines, the French buhr stones are still active today and one can still purchase flours, baking mixes and other milled treats at the Butte Creek Mill and Country Store.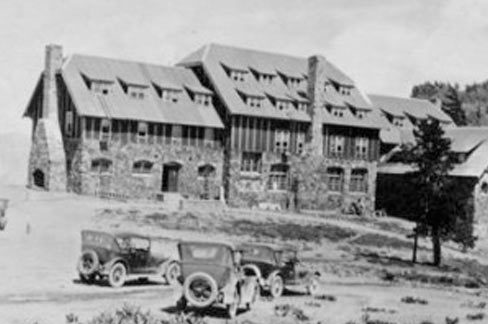 Historic Crater Lake Lodge
In 1886, Captain Clarence Dutton led a United States Geological Survey party to Crater Lake; in that Geological Survery party was William Gladstone Steel. It was William that named many of the lake's landmarks including Wizard Island, Llao Rock, and Skell Head, and participated in lake surveys that provided scientific evidence of the lake's uniqueness. Once he returned home, Steel began advocating that Crater Lake be established as a national park, and on 22 May, 1902, President Theodore Roosevelt signed a bill making Crater Lake the United States' sixth national park. The idea of building a guest lodge at Crater Lake was first raised by Steel shortly after. It wasn't until 1909 that Steel finally convinced a Portland developer, Alfred Parkhurst, to build a lodge on the rim above Crater Lake. The average winter snowfall at Crater Lake is 533 inches or 44 feet. As a result, the lodge structure was required to carry an extremely heavy snow load for up to eight months every year.