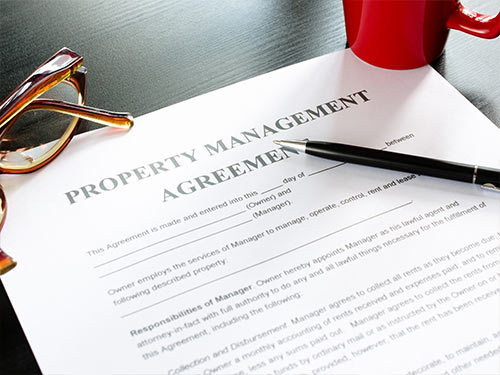 Why We Should Manage Your Property 
High Tech and High Touch Results in…
Maximum Income and Lower Costs for Maximum Profit in your Investment!
Above Market Rents
Because we advertise aggressively, show properties seven days a week, and service our tenants well, we can fill vacancies quickly and ask higher rents than our competitors
Lower Vacancy Rates
Our average down time is ten days between tenants! Through aggressive advertising and great customer service, we will keep your vacancy rates low. We advertise on 100's of websites with beautiful photos and detailed descriptions. We offer virtual tours so that applicants can 'walk through' the home anytime they wish. We have high tenant retention by providing quick response, online services, in-person services and efficient maintenance. This allows us to minimize our vacancies and collect "above market" (fair) rent rates for the area.
Thorough Screening 
We thoroughly screen every prospective tenant. Screening consists of credit history, eviction history, criminal history, rent history, employment verification, and references from past landlords. We require copies of the prospective tenant's driver's licenses, vehicle info, photos of their pets, proof of pet licensing, copies of their mandatory renter's insurance, and proof of name change on utilities. We fill our vacancies with high-quality tenants who have been extensively screened.
Collecting Rents
We strive for open communication with our tenants and  we're clear about the penalties for late payments.
Maintenance Inspections
Twice a year we do a complete interior/exterior inspection. This includes checking all plumbing fixtures, and the integrity of the caulking and grout. Moisture readings are taken of the kitchen and bathroom floors. One of our main concerns is moisture damage. Moisture seeping into the subfloor can cause costly damage that can be prevented. We check the gutters, roof, air filters, smoke and CO detectors, and address minor maintenance repairs to make the inspection even more cost-effective.
Neighborhood Watch Program
While managing your property we notify all the neighbors and encourage any feedback or concerns, regarding your property. This gives us more eyes and ears 24 hours a day.
Skilled Maintenance
We know all of our properties inside and out and handle all the maintenance issues promptly and with minimal cost. We do weekly staff meetings and discuss any issues. When we use third-party contractors, they are carefully screened before we hire them. We have several maintenance professionals with a variety of skills. We assign the person with the skills needed for each job.
Monthly Communication   
Communication is the key and we have systems in place to notify owners of important changes. When a renter first gives notice, we send letters to the tenant and the owner outlining the process for a smooth transition. We communicate to the owners what we are doing to ensure a quick re-rent so we can minimize vacancy time. We communicate repairs needed and get preapproval for all repairs above the repair limit.
Technical Advantage
We are always looking for the easy-to-use new technologies to increase our efficiencies and add convenience to our tenants and owners. We have implemented several online services which include: Rental Applications, rental payments, maintenance requests, tenant portal, leases, furnished rental reservations, and tenant lease signing. For owners we have online portals and automatic deposits. Our website is designed to be compatible with smartphones. By staying on the cutting edge we are able to increase our efficiency and increase our communications with our tenants and owners. We even share period information about the real estate market, living and working in southern Oregon, and other topics of interest to you.
Investments Counseling
America is moving away from a home ownership society and towards a "rentership" society. It is a great time for investors to snap up distressed single-family homes and turn them into long-term rental units. We help our clients take advantage of this huge opportunity in single-family rental property ownership by helping them to achieve the highest returns. Let us help you find your next investment.
Property Management Fees

Unfurnished rentals: 10% of rents collected, no changes when your rental is vacant
Furnished rentals: 14% of rents collected, no changes when your rental is vacant
Unfurnished rentals: $350 Lease-up fee which covers all move-in & move-out inspections, preparation of the rental, all advertising cost to find a tenant, and set-up of the new tenant.
Furnished rentals: $350 yearly fee for advertising.