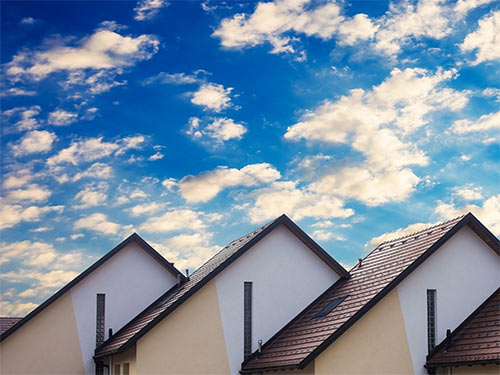 FREE Comparative Market Analysis
Do you want to know the value of your home? Submit your information below and have our experts compare your home with like homes that sold. Your request will be back to you within 48 hours.
High Tech and High Touch Plus Our Expertise Equals Results!
Internet Advertising
We List your Home on 1000's of websites.
Exceed Market Value
Our high tech and high touch marketing is comprehensive and incorporates direct mail, signage, and print ads with leading edge technologies such as drones, automatic texting, enhanced websites, SEO website, and GPS driven mobile applications. With high tech and high touch marketing we can get you maximum exposure so we can sell your property for the highest market price.
We can review our recent sales and show you how our sale prices consistently exceed market value.
Expert Properties Website
Our site is one of the most comprehensive sites available for buyers. We have over 3,000 unique visitors each month.
Buyers can:
Search all properties available for sale
See your property featured in every search
See a video tour of your home
Sign up to have all new listings emailed to them
Save their searches
Do advanced searches
Map properties
Search properties by area
View aerials photos of the properties
Request a showing
Email the property to a friend
Use the mortgage calculator
Get pre-approved online
Mobile/Smart Phones
Buyers are searching for properties on their smart phone applications; so we make our property easy to view on both PC's and smart phones.
Quality and Enhanced Internet Presence
It's not just the quantity of internet advertising….it's the quality as well! We pay the top sites to enhance our listings.  We take professional photos, featuring the best of your property which will also be combined with a Virtual Tour to entice prospective buyers to view your property. This also connects the buyer with us rather than a random realtor who does not know your home.
Drone Technology
We are on the cutting edge of technology! We take high definition videos and stills from a free-flying drone. We take a complete video tour flying over and through your home to give the buyer a tour that is as close to being there as possible. We send the videos to our database which includes our sphere of influence, relocation clients, tenants, prospective buyers and other realtors. Often these videos are forwarded to friends and family.
Email Marketing
Whether it is an email to all real estate agents telling them of a price decrease, or an email to all potential buyers telling them about your property, we reach thousands with the click of a button.
Network Marketing with the Real Estate Community
As your Realtor, we will market your property to all real estate brokers in Jackson and Josephine County. Because we have a team, we have the resources to help other Realtors. This may include showing your home to another realtor's client, taking buyers back when they want to show their family, or opening your home for their client's inspector or appraiser. We work hard to have a good reputation with all of the brokers in the valley. We also attach plat maps and other information to the MLS listing so other realtors have all the resources to print and help sell your listings to their buyers
Accountability
Each week you are emailed a report showing how many viewers have seen your property online, the sites they used and what they viewed.
Yard Signage/ Buyer Capture
You will have a prominent, colorful and distinctive sign that will include a permanent rider flyer so the details of your property are always there along with a text rider that has a number to text and get all of the information and photos of your home. We simultaneously get a text of the number of the buyer so we can call to see if they have any questions or if they would like to schedule a showing.
Renovation and Repair Team
Most homes come up short on the home inspection. We have a team in place to make the repairs necessary to comply with bank regulations. Our team has also completed renovations prior to putting homes on the market and has done renovations for the buyers to suit their needs.
Postcards and Mail
Not everyone loves technology! We touch 1000's of potential buyers with large colorful postcards of new listings sent directly to their home.
Targeted Print Advertising
We advertise in local publications to reach the locals and the tourists.
Rent While You Buy
We have 30 furnished rentals that are often rented to clients who have sold their homes and are moving here and buying a home. Our staff directs our relocation clients to our sales team to help make a smooth transition from renting to buying
Feedback on all Showings
When a realtor enters your home using the lock box we get an email. We contact the showing realtor and get feedback from the potential buyer.
Interior Design and Staging
We can help you prepare your home for viewing. You don't get a second chance to make a first impression.
Expert Problem-Solving Skills
We have a team of experts with the experience and skills in rural properties, wells, septics, easements, short sales, property and subdivision development, building, real estate law, releasing liens, reviewing CC&R's and overcoming hurdles that come up in every transaction.
Team Support
Most Importantly we are a team! Everyone in our office works for you and is dedicated to helping you. We are NOT an office of competing brokers. Because we are a team we can offer specialists in different areas and offer support seven days a week.