Top Motorcycle Rides in Southern Oregon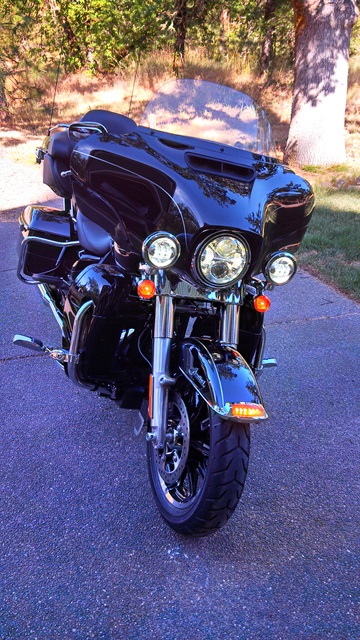 Scenic Motorcycle rides in and around Southern Oregon
Diamond Lake Loop – I5 North to Hwy 138 E in Roseburg. From highway 138 past Diamond Lake turn right onto Hwy 230 headed to Union Creek and Prospect. Take Hwy 230 to Hwy 62 all the back to I5 and head back home. There are a couple of modifications you can make on this route. One is to exit I5N at Clarks Branch Rd (Hwy 105) to Dixonville Rd (Hwy 16) and back out to Hwy 138E. This is a nice little jaunt through the country and it avoids going through Roseburg. The other detour is up on the mountain. From Hwy 138, instead of turning onto Hwy 230 you can ride a couple of miles to the north entrance of Crater Lake National Park. You can either drive straight through the park or you can make the entire loop around the lake. If you take this detour please pay attention to road conditions and dress warmly. It is not uncommon to have snow on or by the road into June. On either end of the trip there are two places of note to stop and eat. Try McMenamins in down town Roseburg which is an old railway station. On the other end, don't forget to try on of Becky's pies at Becky's diner in Union Creek. Pay attention to your fuel gauge as fuel is hard to come by once you get up into the mountains. This ride is probably at an intermediate skill level.
Butte Falls to Green Springs Loop – Take Hwy 62 from Medford and head towards Shady Cove. Before you get to Shady Cove exit to the right onto Butte Falls Hwy. When you reach Butte Falls, continue on the Butte Falls – Fish lake Rd (Rd 821) to Hwy 140. Turn right on Hwy 140 and then left onto Big Elk Rd. Follow Big Elk Rd to Dead Indian Memorial Rd. Turn right again and then turn left past the Keno Access Rd to Hyatt Prairie Rd. This road will run along Howard Prairie Lake onto Hyatt Lake. This road ends at Hwy 66 in Green Springs. The Green Springs Inn is a great place for a burger and a beverage. Once you leave Green Springs, head back west towards Ashland. Turn right at the end of the road and continue on Hwy 66 to I5 or through Ashland on Hwy 99. There are a couple of detours you can take on this route. One is to turn right onto Dead Indian Memorial Road and follow it all the way to Ashland. It is important to note that both Dead Indian Memorial Road and Hwy 66 headed back into Ashland are challenging rides and not for beginners. Another detour is to turn left onto Hwy 140 vice right and take the Rocky Point exit. Take the Rocky Point Rd exit to its end. This road ends at the Rocky Point Resort which is a great place for a burger and a beverage. Again as always, when riding in the mountains, plan your fuel stops. Fuel is hard to come by in the upper elevations.
Canyonville to Shady Cove Loop – I5 North to the Canyonville exit Hwy 1. East on Hwy 1 to Tiller. Stay on Hwy 1 headed towards Trail. Hwy 1 will turn to Hwy 227. Once in Trail, turn right onto Hwy 62 towards Shady Cove. Lunch a Miguel's in Shady Cove is a great spot for Mexican food on the river while you watch the rafters go by. Follow Hwy 62 to I5 and head home. One detour to take on this trip is to turn left onto Hwy 32 which is the South Umpqua River Rd when you get to Tiller. This road will eventually turn to dirt. Most riders will turn around at this point. This would be considered an intermediate level ride.
Azalea – Elderberry Flats Loop – I5 North to Azalea and exit Cow Creek Rd towards Galesville Reservoir. Follow Upper Cow Creek (Hwy 36) to Snow Creek Rd. Pay attention, this is a right turn (fork) that is easy to miss. If you miss this turn Hwy 36 will turn into dirt at Devils Flat. Once on Snow Creek, stay on the hard ball. This will turn into the West Fork of Evans Creek Rd. This road will take you through the Elderberry Flats Campground to the intersection of East Evans Creek Road. Turn right headed to Wimer. Once you get to Wimer take the little detour over the covered bridge. This detour will bring you back to East Evans Creek Rd headed back into Rogue River and back to I5. This would be considered an intermediate level ride.
Applegate – Deer Creek Selma Loop – Hwy 238 through Applegate headed to Murphy. Turn left at Waters Gap Rd headed to Williams. Stay on Waters Gap Rd and bear right onto Kincad Rd. Fairly quickly turn left onto Cedar Flat Rd. Follow this all the way to the to the top of the mountain. As you start down, the road turns into Dear Creek Rd. Stay on Deer Creek Rd until you reach Hwy 199 in Selma. Turn right and head back towards Grants Pass. On the way to Grants Pass just before you get to the little town of Wonder, there is a great little tavern (Kate's Redwood Tavern) which is a great place for a burger and a beverage. Most of this ride is fit for a beginner but as you start to climb the mountain it becomes a bit more challenging.
Galice – Gold Beach Loop – I5 North to the Merlin exit. Turn left onto Merlin-Galice Rd. Just before you get to Galice, turn left onto Galice Rd. Galice Rd will turn into Bear Camp Rd. Follow Bear Camp Rd over the mountain to Agness. Once in Agness don't forget to stop at Cougar Lane for a burger and a beverage. Once in Agness the road changes to Agness Rd. Follow Agness Rd to Jerry's Flat Rd which will terminate at Hwy 101 in Gold Beach. Turn left on Hwy 101 headed south. Turn left on Hwy 199 headed back into Grants Pass. Enjoy this trip through the majestic Redwoods. Once in Grants Pass head back down I5 to home. This is a very challenging ride. Bear Camp Rd is busy in the summer with rafting shuttles. Additionally, this road is notorious for construction and washouts between Galice and Agness. Hwy 199 is a beautiful ride but riders need to pay attention to slides and other drivers.