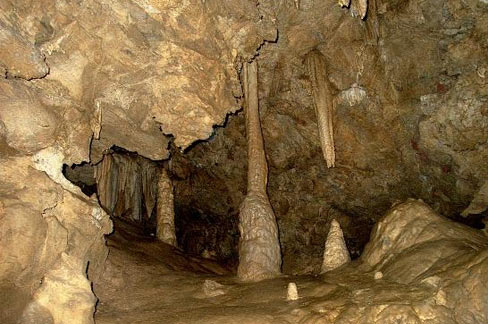 541-592-2100 x2262
"Nestled deep inside the Siskiyou Mountains, the caves formed as rainwater from the ancient forest above dissolved the surrounding marble and created a special marble cave system. The highly complex geology found on the Monument and Preserve contributes to the unusual and rare plants and animals found here."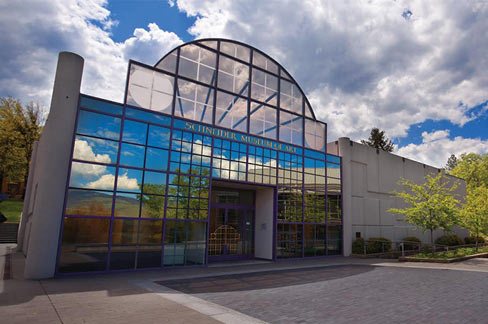 541-552-8248
"The Schneider Museum of Art, part of the Oregon Center for the Arts at Southern Oregon University, is a vital force in the intellectual life of Southern Oregon University that promotes an understanding of the visual arts within a liberal arts education. Serving both an academic and community audience, it seeks to build a challenging environment that engages with the visual arts through exhibitions and programs supporting interdisciplinary study, research, and discourse."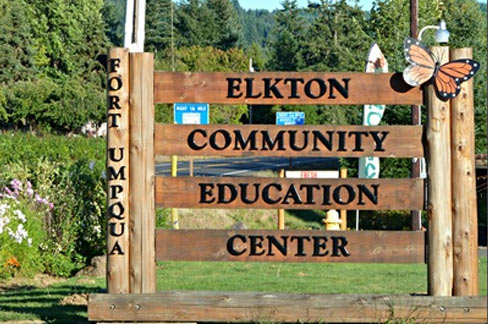 541-584-2692
"Walk the trail through ECEC's 4.5-acre native plant park and learn about Oregon's multiple climate zones. Observe the life cycle of the native Monarch in the butterfly propagation pavilion and flight room. Stroll through the verdant flower and berry gardens that attract butterflies and more than 100 species of birds."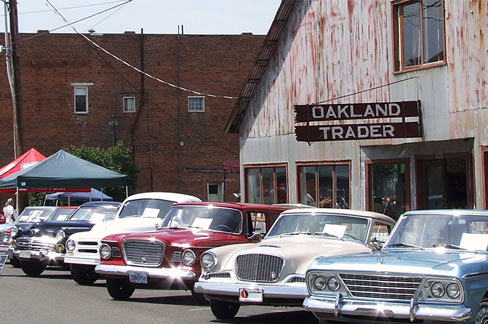 Oakland Museum
130 Locust St., OaklandOregon
541-459-3087
"The museum showcases the history of Oakland, Oregon. Exhibits feature the railroad, bank, general store, doctor's office, and furnished rooms typical of an early Oakland home. There are also exhibits of local historic artifacts, clothing, tools, toys, and much more to enjoy. Established in 1969, the Oakland Museum is volunteer operated, publicly supported."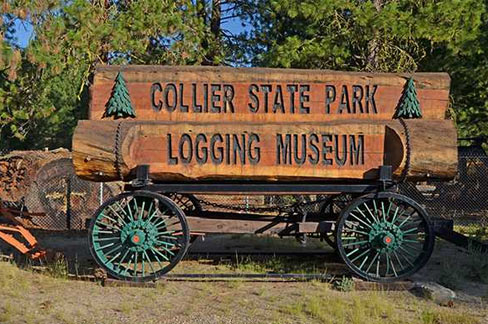 Collier Logging Museum
46000 US-97, Chiloquin, OR 97624
541-783-2471
The outdoor logging museum includes some of the most interesting, rare, and representative logging artifacts in the world. The museum provides a window through time, demonstrating the evolution of Eastside logging practices and technology that played a major role in the development of this region and its culture.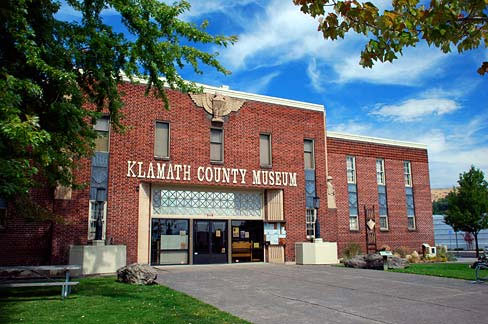 541-882-1000
"Three museums featuring human and natural history in the Upper Klamath River Basin."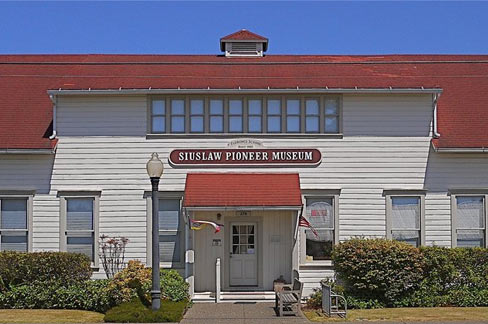 Siuslaw Pioneer Museum
278 Maple St Florence, OR 97439
Phone: (541) 997-7884
Siuslaw Pioneer Museum displays relics and historical information featuring the Siuslaw River and its pioneers. Home life, farming, fishing, lumbering and transportation are shown in displays and pictures.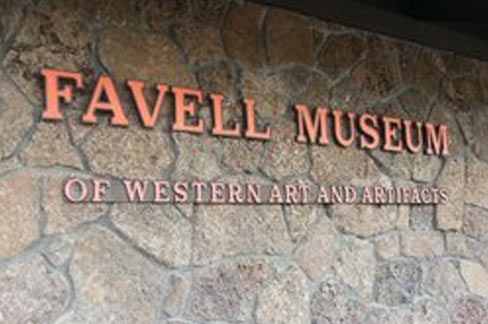 541-882-9996
Reflecting the heritage of the west, on display over 100,000 Indian artifacts and works of over 300 major contemporary western artists. Largest miniature gun collection in the world. Print sales gallery and original art gallery with all media. Bookstore and gift shop.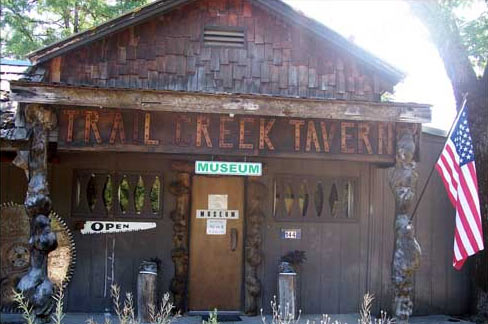 Upper Rogue Historical Society
144 Old Highway 62, Trail, OR 97541
541-621-4462
The Trail Tavern Museum is located at 144 Old Highway 62, across from Oregon Highway 227, in Trail, Oregon. This converted tavern and restaurant now houses memorabilia of a bygone era of the Upper Rogue River area. The emphasis is on the early days of logging in the area and pioneer living. Outdoor exhibits complement the many indoor displays.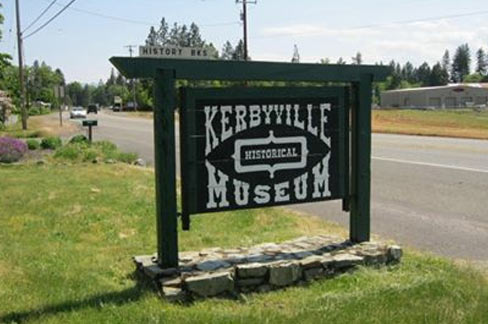 541-592-5252
"Step back in time when your tour the 1880 Naucke Family House. the main museum contains exhibits that celebrate Native Americans, miners, loggers and pioneers. The military room spans the U.S. Civil War (1861-1865) to the Vietnam War (1958-1975).
A special discounted admission honors all veterans."