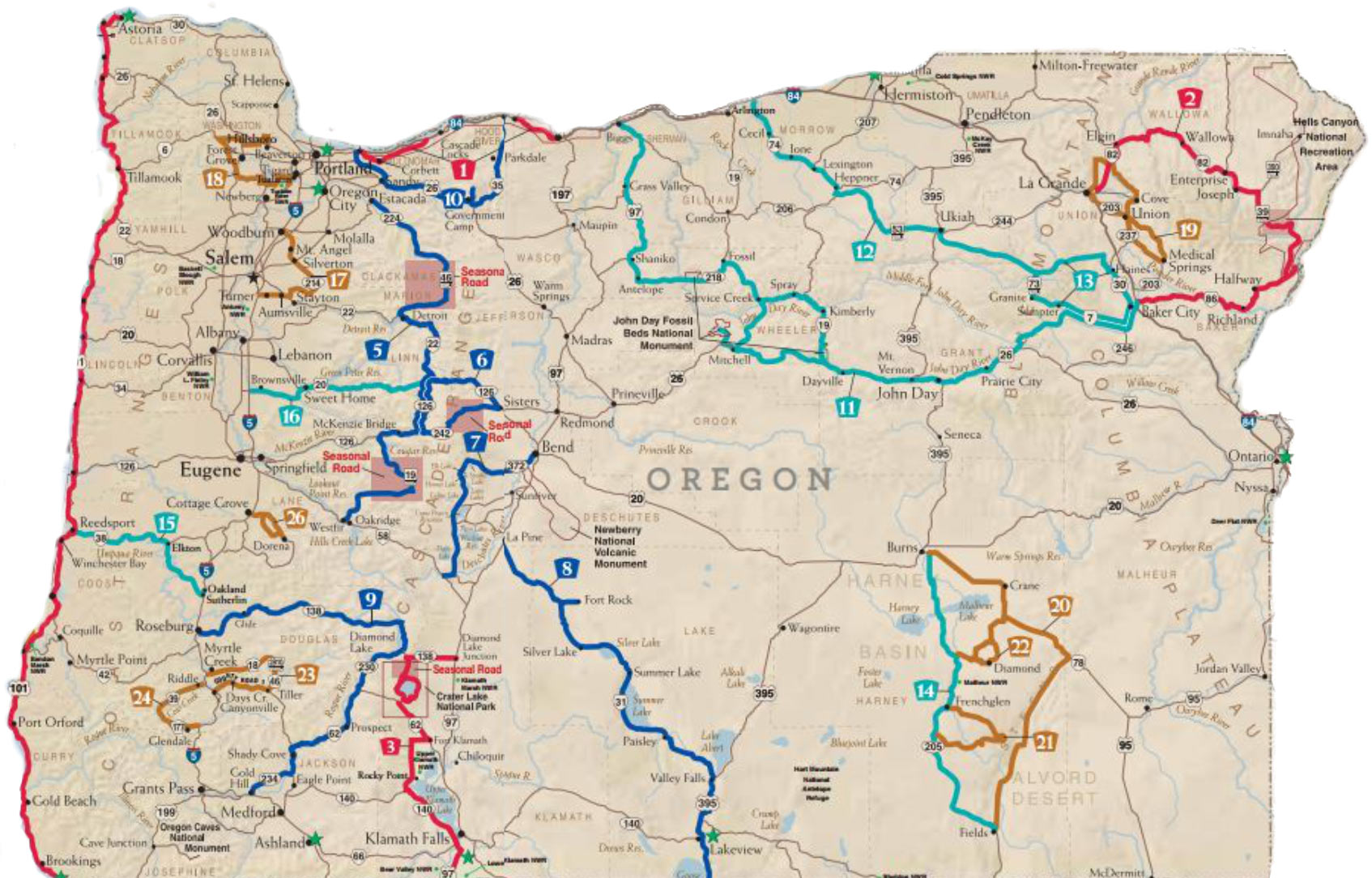 Southern Oregon
Scenic Byways
Oregon's Scenic Byways offer a driver or passenger a taste of the wild and historic beauty of the Pacific Northwest. On some Byways one can experience the awe inspiring natural beauty of our state, sites with historical and cultural significance and the diverse terrains and climates Oregon has to offer.
To find out more about these routes and others like it, click here!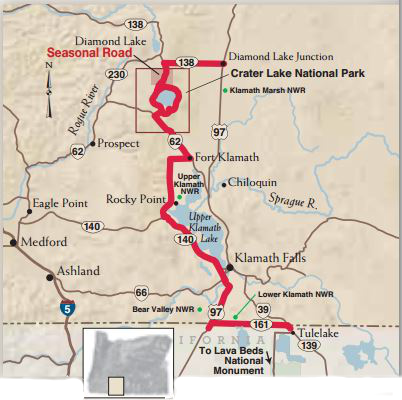 The Volcanic Legacy Scenic Byway is a stunning display of both nature's inspiring beauty and its violent volcanic past. On this Scenic Byway one will encounter wet-lands, birds, historic sites, small towns and the ancient natural forces that formed our beautiful mountain lakes and snow capped peaks.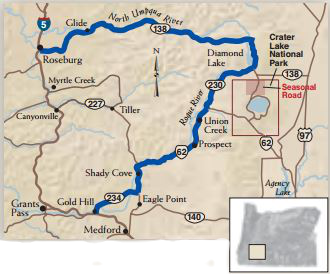 This Scenic Byway follows the North Umpqua River, the "Wild and Scenic" Rogue River and takes you through our cool, dense forests. In just an hour and a half one will pass half a dozen waterfalls and that's not even the halfway point. Be sure to bring your walking shoes, some waterfalls are at the end of exhilarating trails.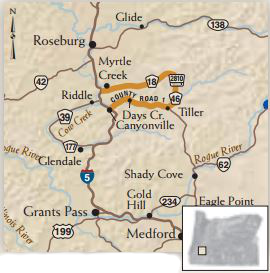 The Myrtle Creek route guides one along the South Umpqua River, past historic sites, bountiful farmland, and the Milo Covered Bridge; through hills dotted with cattle, sheep and wild turkeys. The roadsides are painted with wildflowers in spring and the bright leaves of autumn.